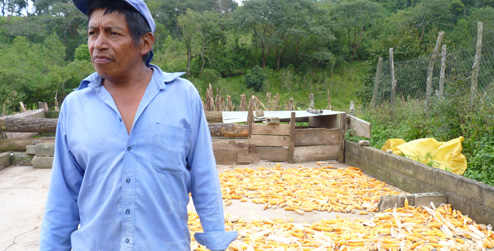 I'm going to Honduras in March next year, volunteering for
Progressio
, a charity which sends young people (like me!) out to some of the poorest countries in the world to help local projects.
For example: In the capital city, Tegucigalpa, women in the Mother Earth Movement deal with the lack of water in vulnerable communities by building urban farms on yards in the middle of the city. In the highlands of Marcala, Western Honduras, climate change is not something which happens to other people but affects their lives on a daily basis. They deal with floods, landslides and the severe economic impacts of extreme weather.
Flooding and debris flows along the Rio Choluteca, Tegucigalpa, Honduras
In 1998
Hurricane Mitch
caused massive widespread destruction, destroying crops, transport, bridges and homes. 7,000 people were killed and 12,000 injured in Honduras
alone
. The hurricane was one of the strongest and deadliest Atlantic hurricanes ever recorded. It devastated the poor country and the after effects are still felt today.
Did you know it costs about £7000 to send an individual out to another country, my goal is to raise just £800 of this phenomenal amount. Please help by donating to my fundraising page
HERE
.